NRR Rating in Loud Environments - Achieving the Best Performance and Hearing Protection
Guided tours or training in facilities/factories, from trade shows to aircraft manufacturers, provide visitors with a unique and memorable behind-the-scenes look at the manufacturing process. Some manufacturing facilities, however, can provide a challenge due to their noise level. In these cases, a tour system equipped with noise reduction headphones may be required to both help guests hear the tour guide and to provide guests with adequate hearing protection. This document will provide an overview of equipment rating and perform based on their Noise Reduction Rating (NRR).


There are two basic styles of noise reduction headphones, over-the-ear/earmuffs and in-ear/earplugs. See information below from Listen Technologies on Headset Microphone Options and Proper Fit: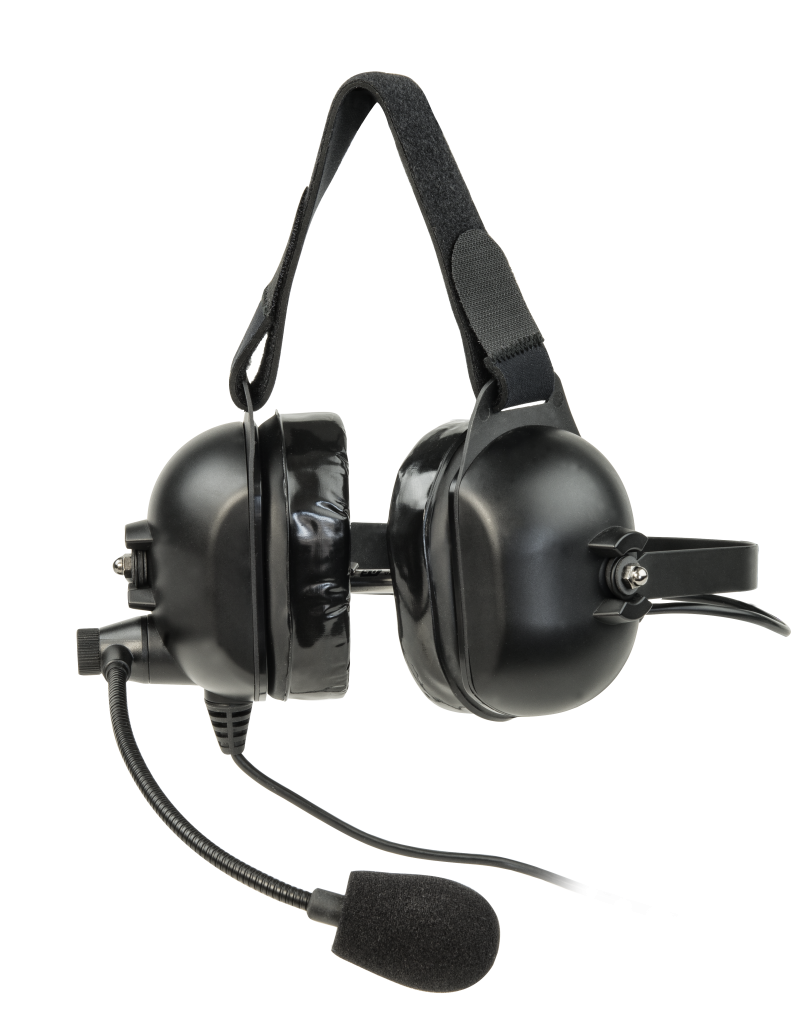 Earmuffs surround the ear. For proper fit, the earmuff must completely surround the ear and be sealed firmly against the skin. The size and shape of the head, how tight the headset is over the head/ears, hair and/or glasses preventing the headset from sealing tightly against the skin are all factors in achieving a proper fit.
In-ear/Earplugs
Protect hearing with Noise Reduction Rating of 29 dB (foam) & 27 dB (silicone)
Built-in mic for convenient two-way communication
Universal design to fit large or small ears comfortably
Durable construction for long life and easy cleaning or disinfecting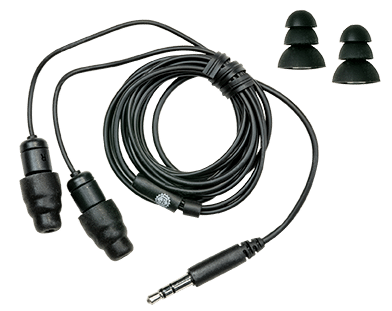 Earplugs are placed inside the ear canal. For proper fit, the foam or silicone tip needs to be properly inserted to seal the ear canal. Follow the manufacturer's instructions to achieve best results. Often earplugs come with a variety of tips to accommodate the fit and personal preference of the individual. Note that the headphones NRR rating may vary depending on the type of tip used.
Tour guides that provide guests with qualified instruction, and assistance when needed, with proper fit of their headphones will typically achieve better results.
In cases of extremely high-noise environments it may be necessary to combine hearing protection devices to achieve OSHA requirements. Earmuffs can be worn over an in-ear audio headset.
The information above is intended as a guideline to help you better understand the effectiveness of a noise reduction headphone based on the headphone's Noise Reduction Rating (NRR). Listen Technologies, the manufacturer of the product, recommends consulting with your facilities Health and Safety Coordinator when determining the appropriate level of hearing protection for your facility's tour guests.
Additional information about hearing protection devices and noise exposure can be found on OSHA's and NIOSH's websites.
Be aware that noise reduction headphones such as those above reduce all sounds equally and may prevent individuals from hearing their surroundings and anticipation hazards. It's up to the facility to anticipate and mitigate any risks.